Ukkometso


According to Finnish folklore, the world was created out of the shells of gold and iron scaup eggs and the first human was born to a bored goddess impregnated by the wind. According to the same mythology, human life first began in a place called Kalevala, a region now known Kainuu, situated on the western side of the Finnish-Russian border.

While Kainuu might have been the birthplace of all humanity, these days it is notorious as the area with the highest suicide rates in Finland. It is also a stronghold of the patriotic 'True Finns' party. It is a place where East and West clash. It is a place with tensions between the free market economy and totalitarianism. Finally, it is a place of steep population decline.

With a group of four photographers, we explored this place and its people. Working as a visual collective, each member of the group was free to pursue their own photographic methods. We had the Finnish folklore stories in our minds throughout our explorations and our general aim was to glimpse a connection between the mythical past and whatever remains in the contemporary world. I drove until the roads became too narrow, and visited the houses I found at these remote places. I tried to encounter the inhabitants of these houses and convince them to let me into their homes for a short while.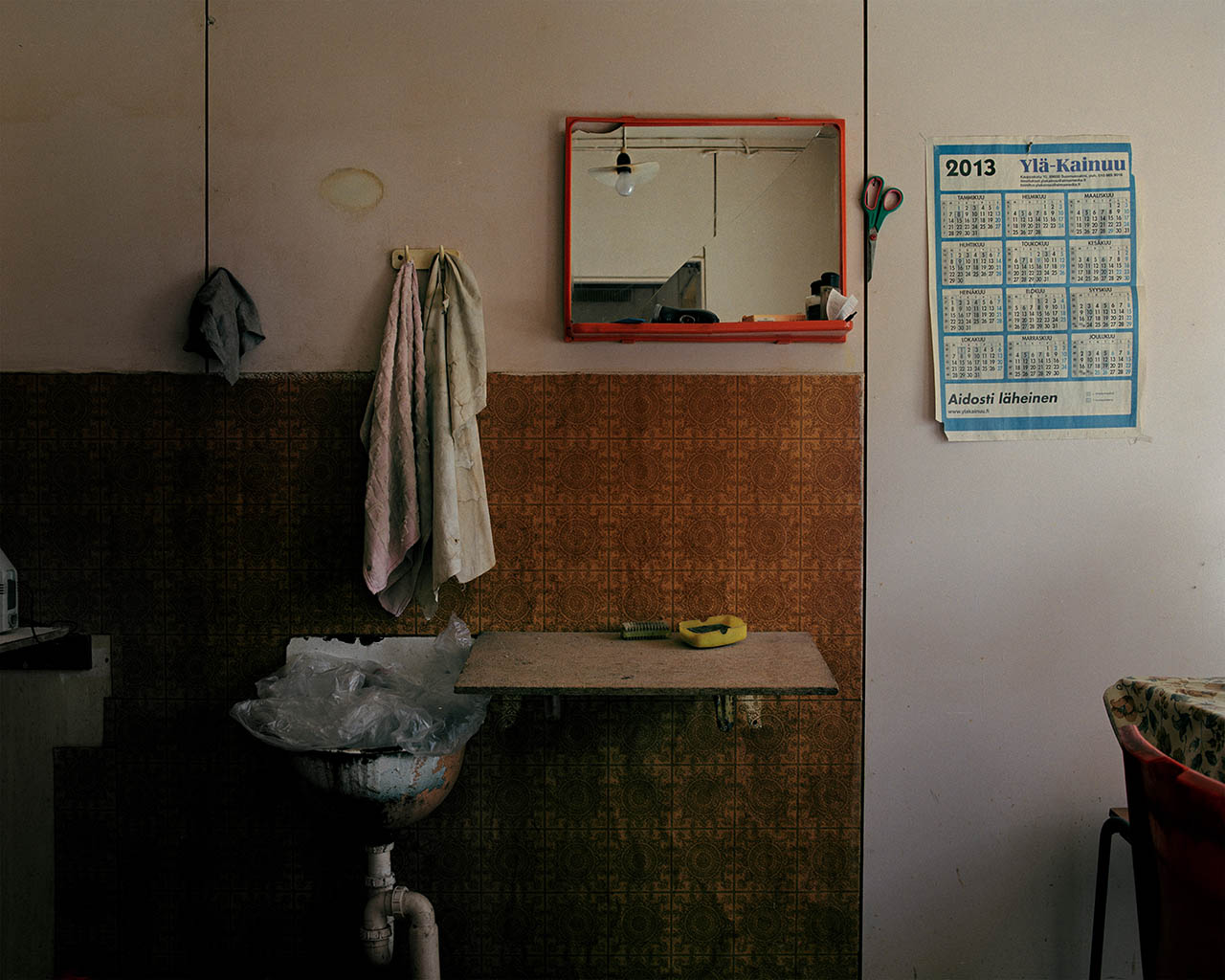 WEBPAGE
kainuu.tumblr.com
EXHIBITIONS


2015 Kainuu Art Museum – Kajaani, Finland
2015 Gallery Lasipalatsi – Helsinki, Finland
2014 Photographic Centre Peri – Turku, Finland

Aapo Huhta :: Helsinki :: Finland :: +358 44 32 99 871 :: All rights reserved.